DIVISLAB is looking good for short selling for November series. Complete technical analysis for the stock price given below fullfilling the conditions for short position build up:
HEAD AND SHOULDER FORMATION ON THE TOP ACTS AS A REVERSAL PATTERN.
Here is the image: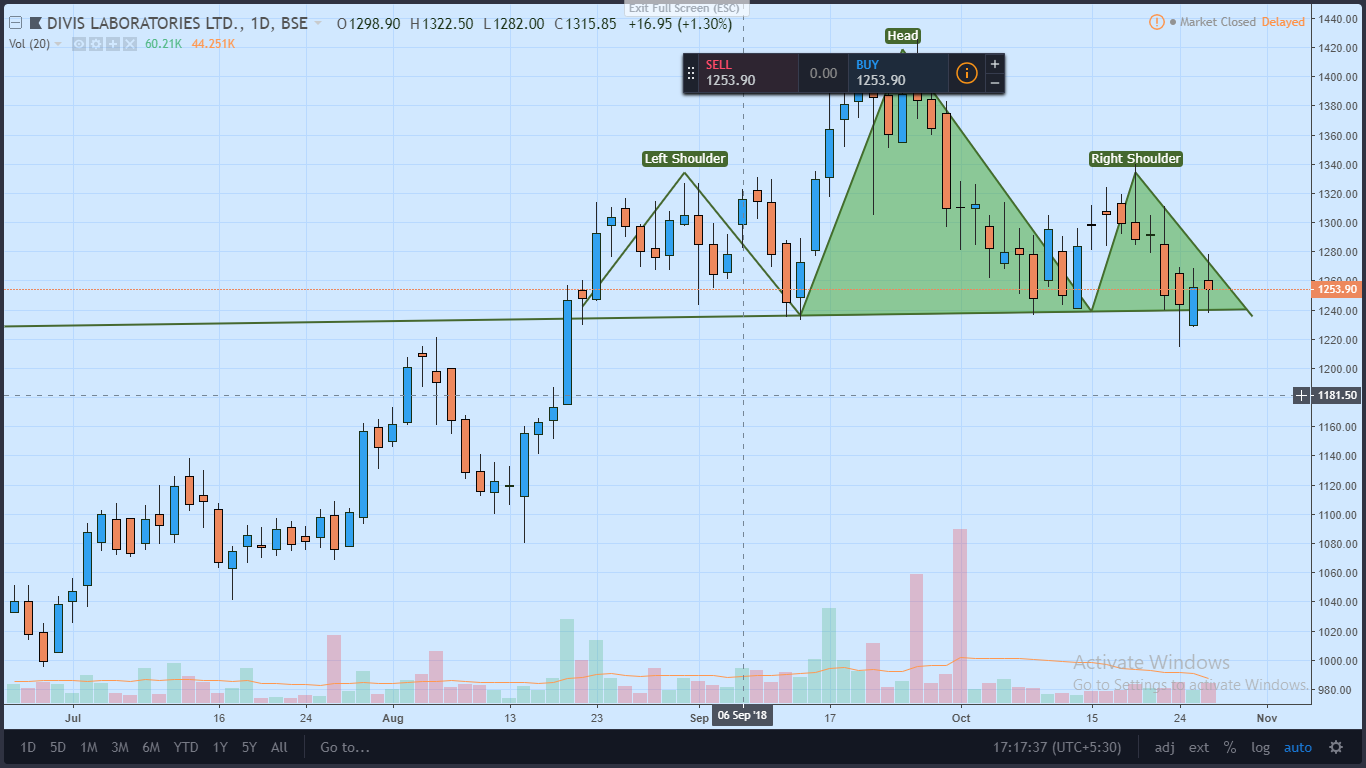 AT PRESENT THE STOCK PRICE IS TRADING IN ITS CORRECTIVE ABC WAVES.
Here is the snapshot: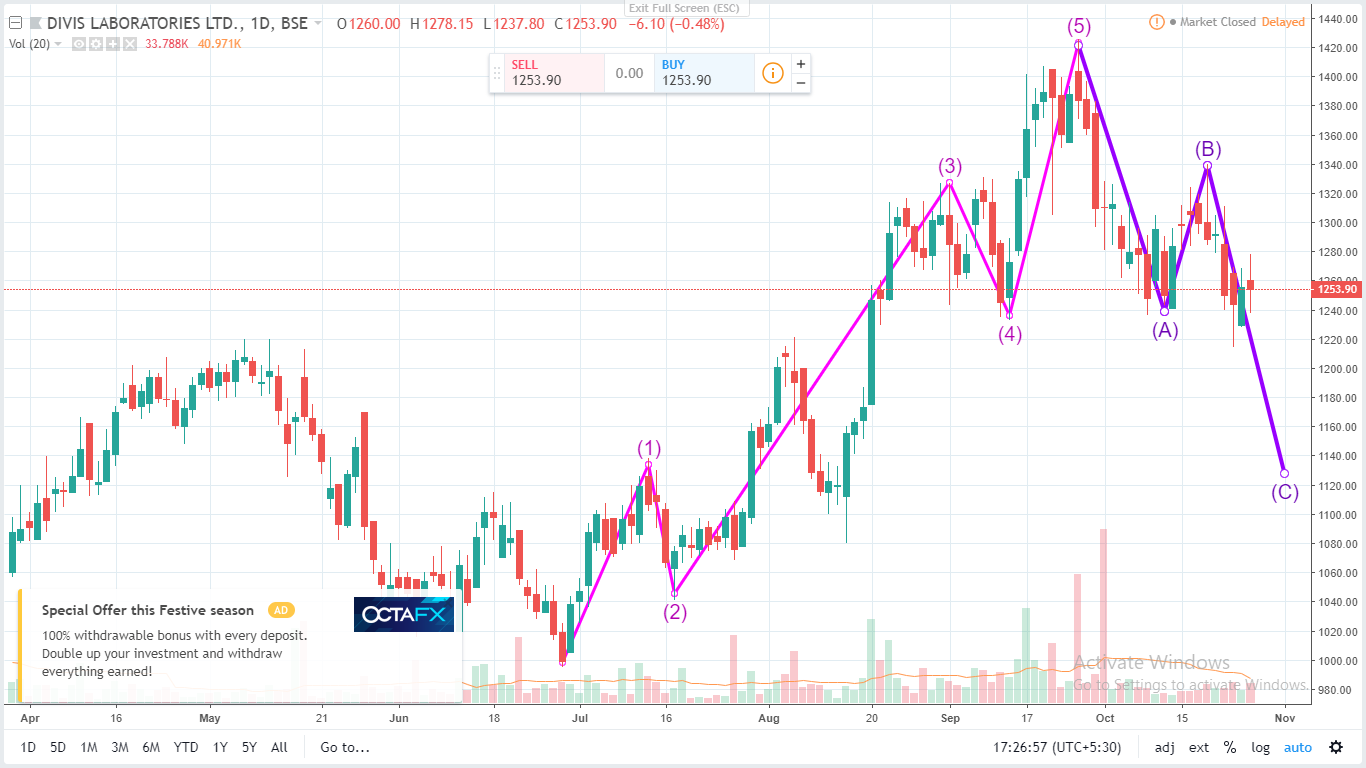 INICATORS initiating sell signals on various tools.Currently trying to hold FIBONACCI RETRACEMENT of 61.8% . Here is the image: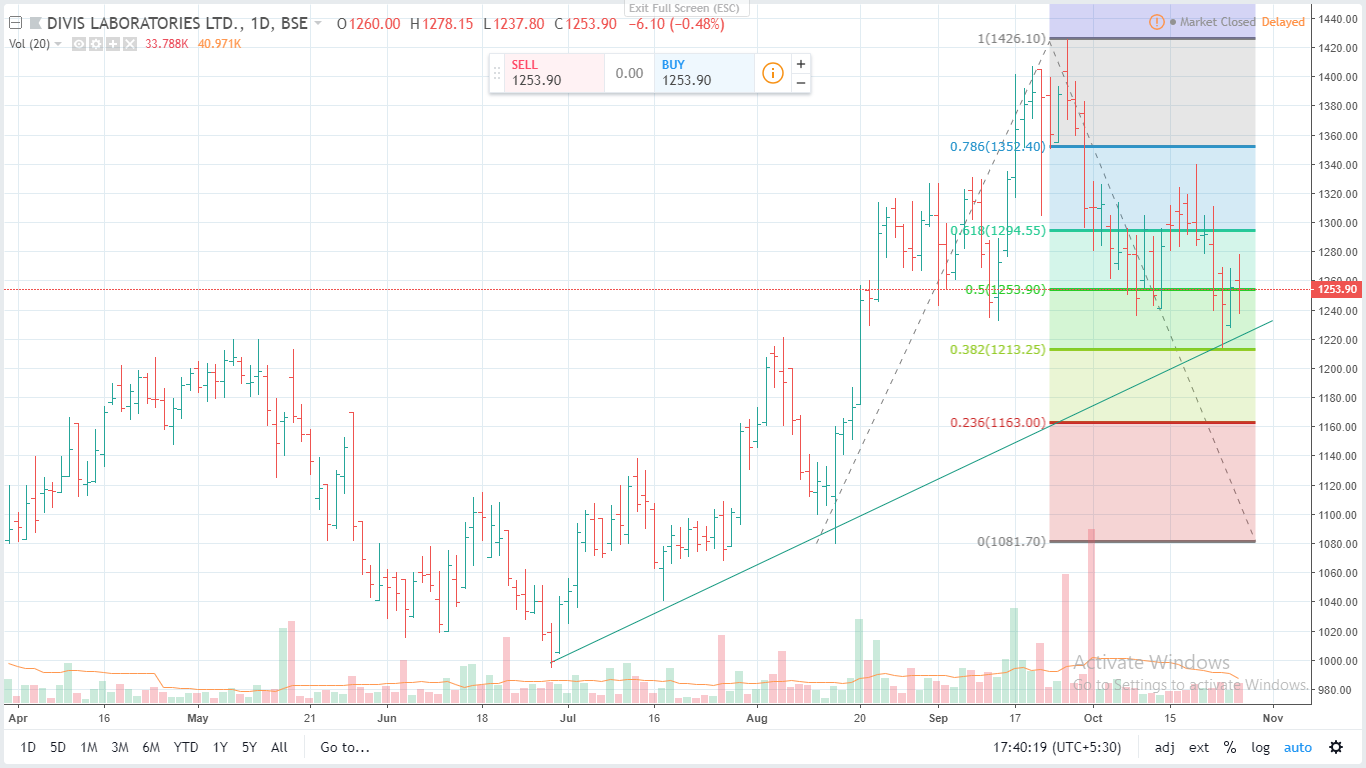 STOP LOSS for the position is 1340 which is also the high of WAVE B the corrective wave.
TARGET seems to be 1130 ON THE DOWNSIDE…