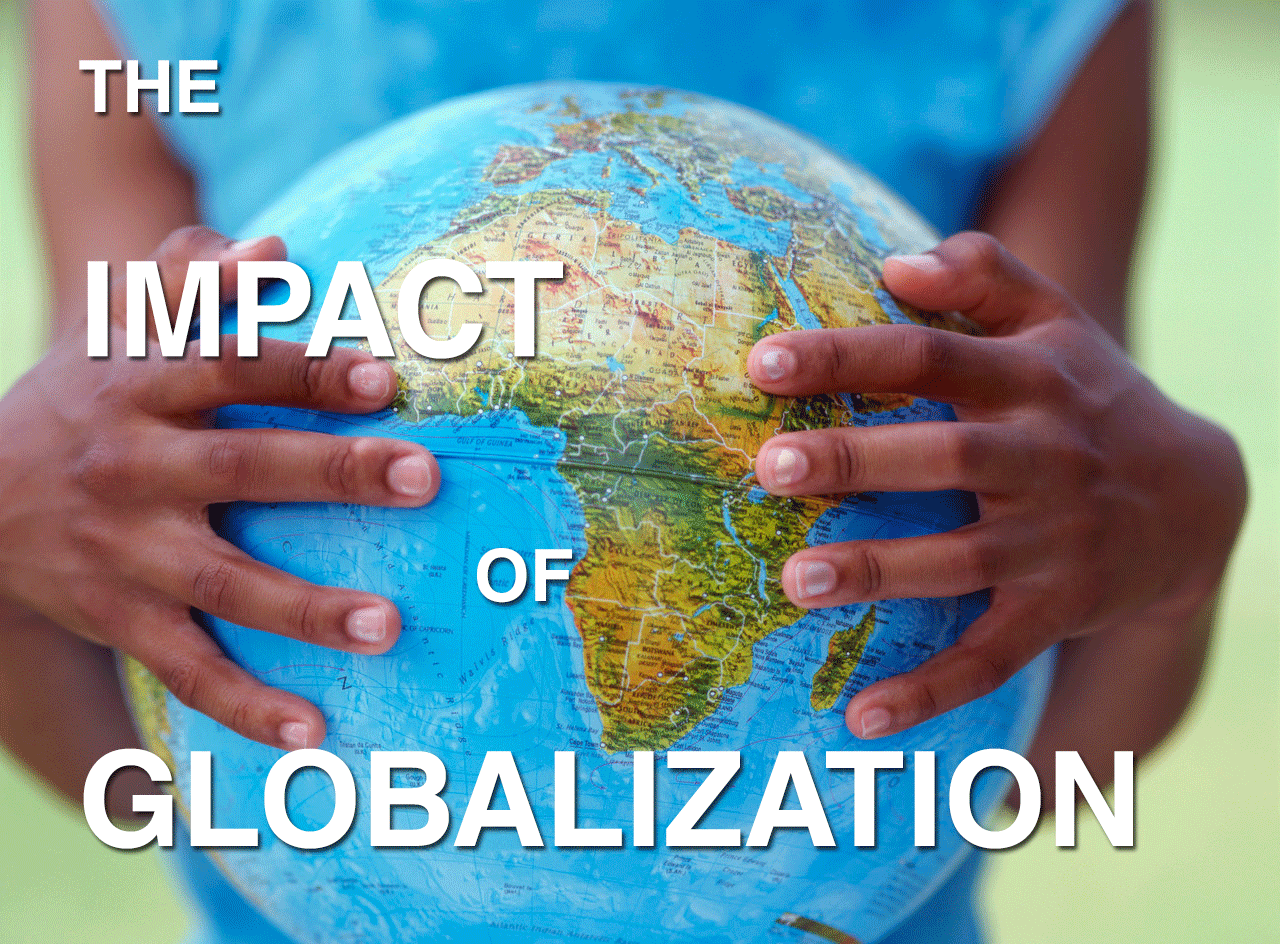 Globalization has changed the way of making business in the whole world. In the process of globalization, countries are integrated through foreign trade and investments. India is a developing country that is growing steadily for last some years. It is 18th largest economy of world according to total GDP but its more than 30% population is living below poverty level. The Govt. of India is taking revolutionary steps to bring positive changes in the economic growth of the country. It has devised new policies and strategies to attract foreign investors in various areas. IT industry is given much importance because it is very useful to meet the latest challenges of globalization. Globalization has many positive and negative effects on culture, society or economy of a country.
Positive Effects of Globalization

Globalization has opened new markets for Indian companies to sell their services and products. They have cheap resources such as labor due to which they can compete with other companies at international level.
Foreign investors invested in India to establish their businesses due to cheap resources. It will increase output, employment opportunities and economic development of the country.
Living standard of people in India has been developed due to increase in the wages of skilled and unskilled labor. The poverty ratio of urban and rural areas has been decreased to a greater level. These results are due to government policies and strategies to encourage foreign investors to invest in India.
Companies are producing quality products at competitive prices due to globalization. This tough competition forces local and international companies to utilize their resources efficiently and effectively to compete at global level.
Developing countries have become modernized due to Globalization. They adopt latest technologies and strategies quickly to compete with other companies.
Globalization strengthened the economic growth of the country due to increase in exports of the country.
Infrastructure has been improved; new employment opportunities have been created due to globalization.
Negative effects of Globalization

Globalization can damage environment of India due to the establishment of industry at large scale. It has brought water and air pollution e.g. Delhi is one of the most polluted cities of the world.
Profits earned from the business will move to the foreign countries although investment of foreigner will bring economic prosperity for short term. The long term advantages will be attained by the foreigners. In recession periods investors withdraw their funds which can create critical economic conditions for the country.
Human resources can be exploited in India by multinational firms. Moreover they can use natural resources inefficiently and ineffectively. Foreign investors might think that it is not in their interest to care for the resources of the country.
The entrance of overseas giants can cause closure of the local firms because they can invest more resources as compare to the local or small businesses. They might have other competitive advantages on the local firms due to which they can win the market of the country. The small firms will not be able to compete with them at such scale therefore they would be forced to close their businesses.