List of technical parameters fulfilling the conditions: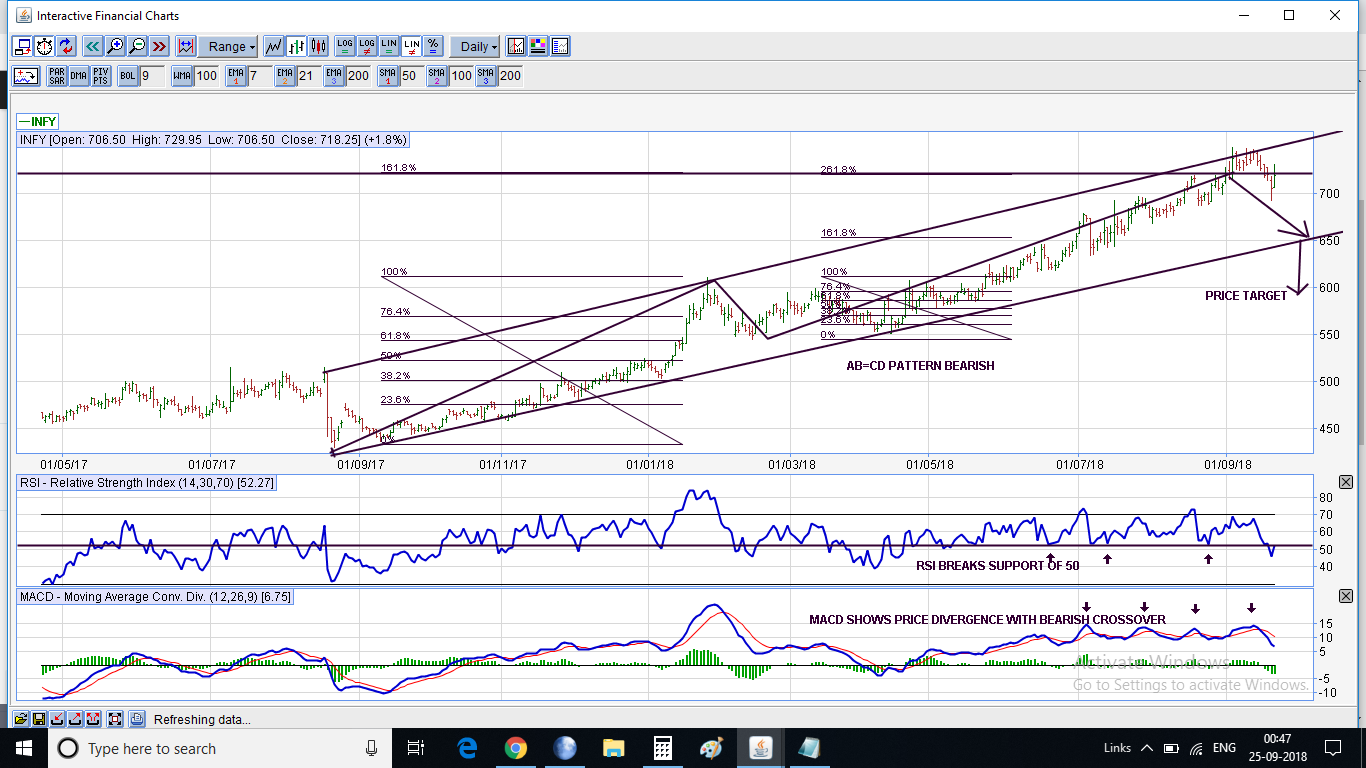 The upper charts showing the features are as follows:
FOR OCTOBER SERIES :
INFOSYS AB=CD BEARISH PATTERN
COMPLETES ITS FIFTH WAVE ON MONTHLY CHARTS IN A PERFECT RISING CHANNEL.
EVENING STAR ON WEEKLY CHARTS.
BELOW 690 WILL FORM A HEAD AND SHOULDER PATTERN ON DAILY CHARTS.
MOVING AVERAGE BEARISH CROSSOVER OF 7&21 EMA ALSO BREAKS 50 SMA ON 4 HRS.
MODERATE DIVERGENCE IN INDICATORS,,MACD BEARISH CROSSOVER ON DAILY CHARTS, RSI BREAKS ITS SUPPORT BELOW 50.ADX DROPS WITH BEARISH CROSSOVER.
WEEKLY MACD HISTOGRAMS SHOWING WEAKNESS.RSI SHOWING STRONG PRICE DIVERGENGE INDICATION OF DECREASING MOMENTUM.
SEPTEMBER SERIES SHOWS LIQUIDATION OR PROFIT BOOKING IN THE FUTURES CONTRACT.