Wolf Wave is a price action pattern that is made up of 5 waves which show supply and demand relation in terms of  pricing movements which fights towards an equilibrium price.
Bullish wolf wave normally forms in falling channels and bearish in rising channels.
And to be considered a wolf wave, the following rules must be obeyed:
Waves 3-4 must stay within the channel created by 1-2
Wave 1-2 equals waves 3-4 (shows symmetry)
Wave 4 is within the channel created by waves 1-2
There is regular time between all waves
Wave 5 exceeds trend line created by waves 1 and 3 and is the entry point.
Now just have a look at Petronet  stock price looks perfectly matched with the criteria.
here is the snap shot: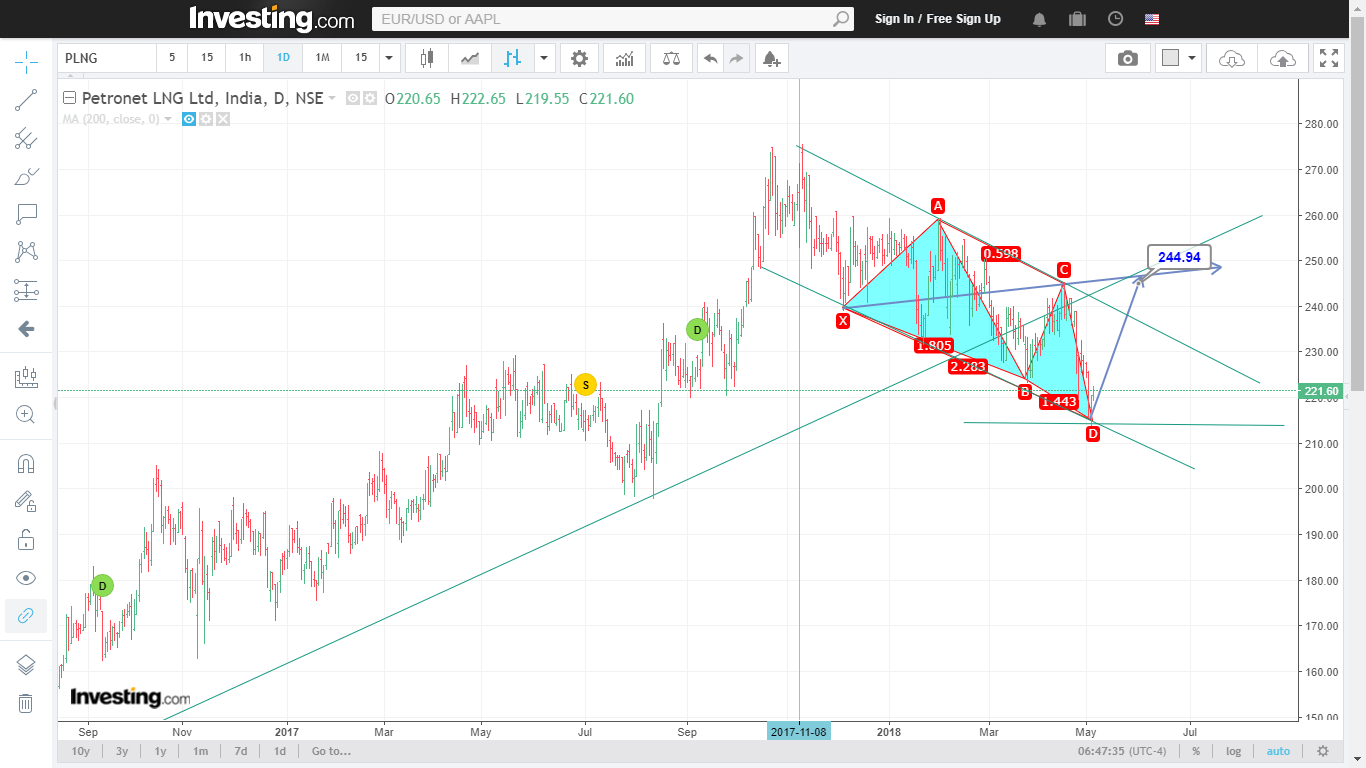 Also , if we look at open interest analysis the stock  has added at 13 lacs shares in the previous three sessions which  reflects bullish outlook as the prices are consolidating after a correction phase.
So here a buying recommendation with a stop below 214 for the target of 245 in the short term.