Earthstahl & Alloys Limited is a company that was started in 2009 and makes two main products: Cast Iron Lumps and Ductile Iron Pipe Fittings. The Cast Iron Lumps make machine parts, pipes, and covers. The Ductile Iron Pipe Fittings are used to connect lines in water systems. The company is also making parts for plants and machinery using foam moulds. These parts are used in industries like cement, power, and automobiles. The factory is in a village near Raipur in Chhattisgarh and covers about 4.73 hectares of land.
Also Read: Adani Enterprises FPO Details and Radiant Cash Management IPO
The company has a manufacturing unit located in the village of Duldula near Raipur, Chhattisgarh, and it covers an area of about 4.73 hectares. In addition to producing cast iron lumps and malleable iron pipe fittings, they are also expanding their horizons by manufacturing parts and components of plants and machinery with the help of foam moulds. These products include pellet plants, cement plants, sponge iron plants, power plants, the automobile sector, and railway & ductile iron pipes fittings.
Get the latest information about the Earthstahl & Alloys IPO GMP, lot size, price, allotment date, and other details here.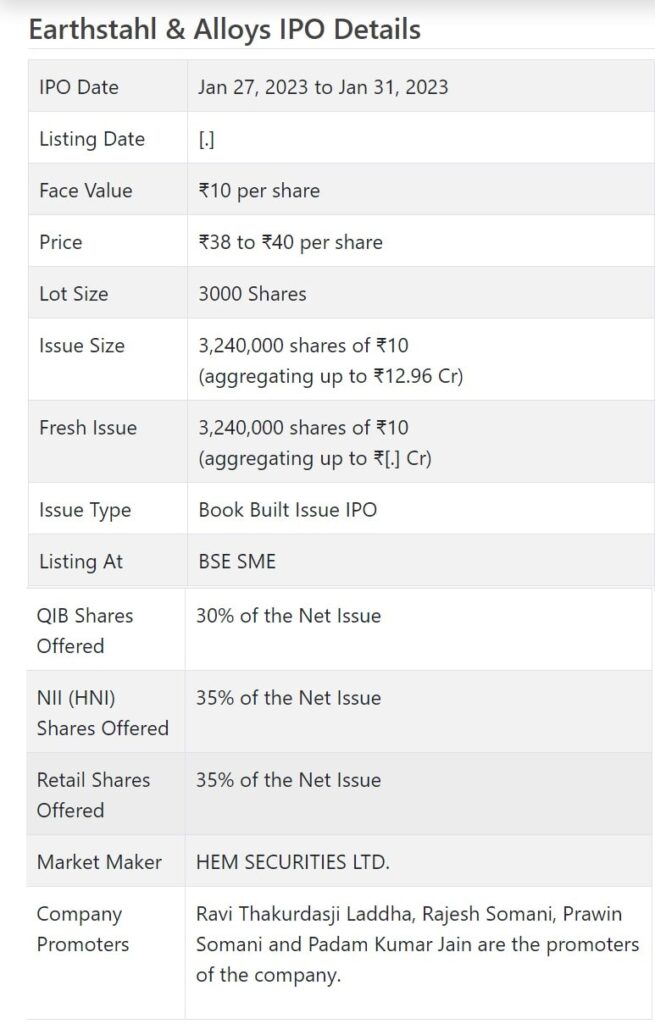 EarthStahl & Alloys IPO GMP
 The earthstahl & alloys company has announced that the Initial Public Offering (IPO) allotment is scheduled for 27th January 2023. The IPO's technical information and other details are available on the leading portals.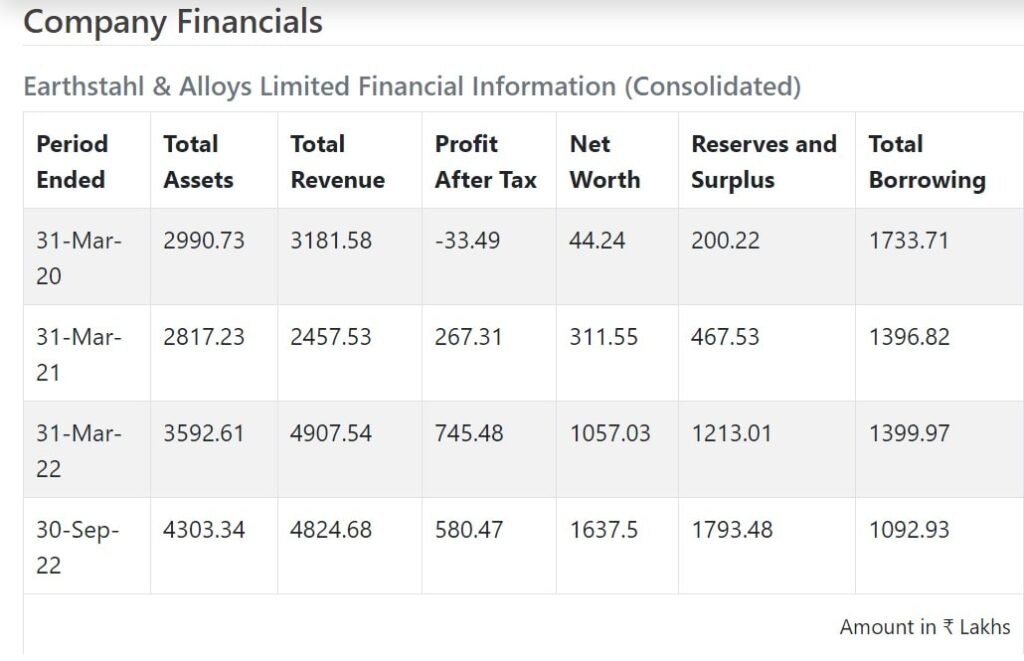 EarthStahl & Alloys Lot Size
The approximate number of shares of Earthstahl & Alloys Company is around 3000. Please refer to the table below for more information.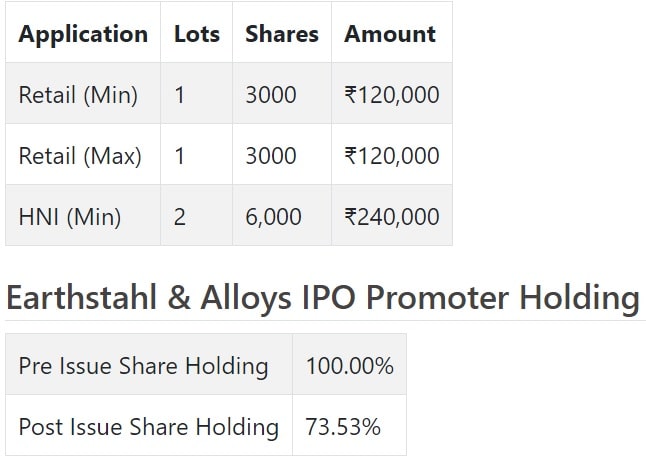 EarthStahl & Alloys Price
The company has allotted funds to utilize the amendment regarding the electric supply of its manufacturing unit and to cover the costs associated with the issue.
EarthStahl & Alloys Allotment Date
For those intending to purchase shares, please note the IPO allotment dates provided by the company. The related activities regarding the IPO will occur on the dates listed below.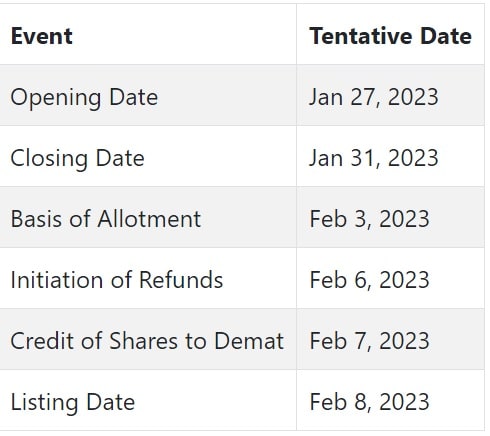 How to Buy EarthStahl IPO
If you are unsure how to apply, it is recommended to seek expert advice. In addition, you can apply through banks like SBI Bank, NUAMA, ICIC Bank, etc. and use UPI and net banking as payment methods.